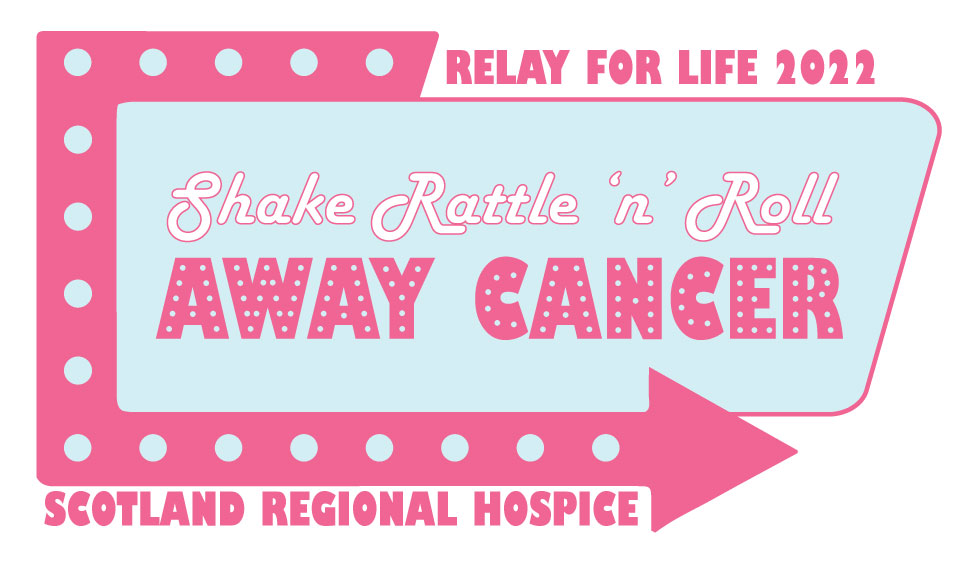 Scotland County Relay For Life
October 7, 2022 6:00pm - 10:00pm
Scotland High School's Pate Stadium
Click Here to visit our Hospice Hearts team page to make donations and view progress.
How you can help...
Buy 50/50 Raffle Tickets
Scotland Regional Hospice's relay team, the Hospice Hearts, is holding a 50s themed 50/50 raffle to help raise funds for Relay For Life. The theme for the 2022 Scotland County Relay for Life is "Relay for the Ages", giving participants a fun opportunity to model their fundraising projects, booths, and team apparel after a specific time in history or even the future. The Hospice Hearts have decided to go all in on the 1950s with it's "Shake Rattle 'n' Roll Away Cancer" fundraising campaign.
The Scotland Regional Hospice staff and volunteers will be selling the tickets between now and October 7, the date of the Scotland County Relay For Life. Relay for Life will take place that evening from 6:00pm until 10:00pm at Scotland High School's Pate Stadium.
The drawing will take place around 8:00pm at the event. You do not have to be present to win, but our team encourages everyone to come out to the school that evening and support this wonderful program.
The 50/50 raffle tickets are $5 each or five tickets for $20. 50% of all proceeds from the raffle will be awarded to the winner of the drawing and the other 50% will be donated to Relay For Life. You can pick up tickets at Scotland Regional Hospice's main office (610 Lauchwood Drive in Laurinburg) or by calling (910) 276-7176 to have tickets mailed to you.
Buy Luminarias
In addition to the raffle, the Hospice Hearts are selling luminarias which will line the track in honor or memory of someone who has had cancer or in support of a caregiver. Luminarias are $10 each and can also be purchased at the hospice office or by clicking here.


Click Here to visit our Hospice Hearts team page to make donations and view progress.
About Relay For Life
The American Cancer Society Relay For Life movement is the world's largest peer-to-peer fundraising event dedicated to saving lives from cancer. For over 35 years, communities across the world have come together to honor and remember loved ones and take action for lifesaving change. Funds raised through Relay For Life directly support breakthrough research, 24/7 support for cancer patients, access to lifesaving screenings, and much more.