Scotland Memorial Foundation touches thousands of people every year through the generous contributions of individuals, businesses, and industries throughout the communities we serve. These contributions help fund health programs and services that offer hope, encouragement, and a healthier way of life. Your contribution will enable the Foundation to carry out its mission to provide resources that support: the finest in healthcare services within the Scotland Health Care System, innovative and high quality community health projects, and health education. Your contributions translate into improved and expanded health care programs and services for all that we serve. They need us, and we're there for them...every day, and in many ways. One day, that patient could be you or someone you love.
Your gift makes a healthy difference - one patient at a time!
Every Dollar Counts

Where many might see the dollar bill as just a way to pay for things that they need, Alan Quadlin sees it a little differently. For Mr. Quadlin, every dollar bill he receives is an opportunity to give back to his community, his hospital in particular. He has a very simple system. He checks the Federal Reserve Bank letter on every $1 bill he receives and if it has a C for Cancer, E for Emergency, or H for Hospital, he saves it to donate to Scotland Health Care System- pausing to think about the hospital every time he holds a dollar bill in his hand. He also collects his loose change to donate as well.
Alan is married to Margaret Quadlin who is originally from England. The two met while he was in the Air Force. The couple came to Laurinburg from Charlotte in 1976. Mr. Quadlin worked as a security guard supervisor, contracted by Libby Owens Ford (now known as Pilkington) to come temporarily to resolve some issues. When he asked where Laurinburg was, he was told to get on 74 East and keep driving, and if he reached Wilmington, he had gone too far. The job with his security firm ended and he started working with Toastmasters and later full time with LOF. He worked there for 13 years, and the couple decided to retire in Laurinburg, and the rest, as they say, is history. They are now residents at Scotia Village.
When asked why he started giving, his answer was very simple. "This is a very very good hospital. There was a perception at one time that this hospital was not good enough, that you had to go out of town to receive your care. That's just not the case." Among the highpoints of his patient experience he most fondly remembers his caretakers and of course the food. Wayne Hobbs, chair of the Scotland Memorial Foundation Board, is grateful to the Quadlins for coming up with this unique idea and showing that indeed, every dollar can make a difference.
If you would like to join the Quadlins, in making a contribution to Scotland Health Care System, you can donate through Scotland Memorial Foundation, the fundraising arm of Scotland Health Care System. Gifts can be unrestricted or donor directed to a particular department or program. Options include, The Scotland Cancer Treatment Center, community health education programs, the Wound Healing Center Patient Assistance Fund, "Henley's Heart Fund" for Cardiopulmonary Rehabilitation Patient Assistance, the Charles L. "Chuck" Hicks, Jr. Memorial Fund for Cardiovascular Patient Assistance- wherever you choose. Together we can make a difference, because every dollar counts.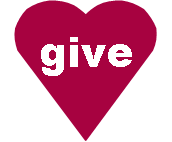 If you would like to discuss your gift to Scotland Memorial Foundation, please contact Misty McMillan, Executive Director, at 910-291-7553, or send us an email by clicking here.