Donate to the SHCS Critical Needs Fund today!
"How can I help?" During these uncertain times, you can be the difference. We are asking donors to support your Scotland Health Care System heroes and our communities by making a donation today. We need YOU to be the difference.
The SHCS Critical Needs Fund will be used to support SHCS's response to the current COVID-19 pandemic and future critical needs, as identified by the Foundation and SHCS. Click the link below to make a donation today!
You can also support SHCS through donations of meals and snacks to feed frontline staff, and donations of essential protective equipment to help keep our healthcare heroes safe during this crisis. To make a donation and coordinate item delivery or pick-up, please contact Kirsten Dean at 910-291-7553 or Kirsten.Dean@scotlandhealth.org.
Contributions can be made to the Critical Needs Fund by clicking the link below or mailed to Scotland Memorial Foundation at 500 Lauchwood Drive, Laurinburg, NC 28352. For more information contact 910-291-7553.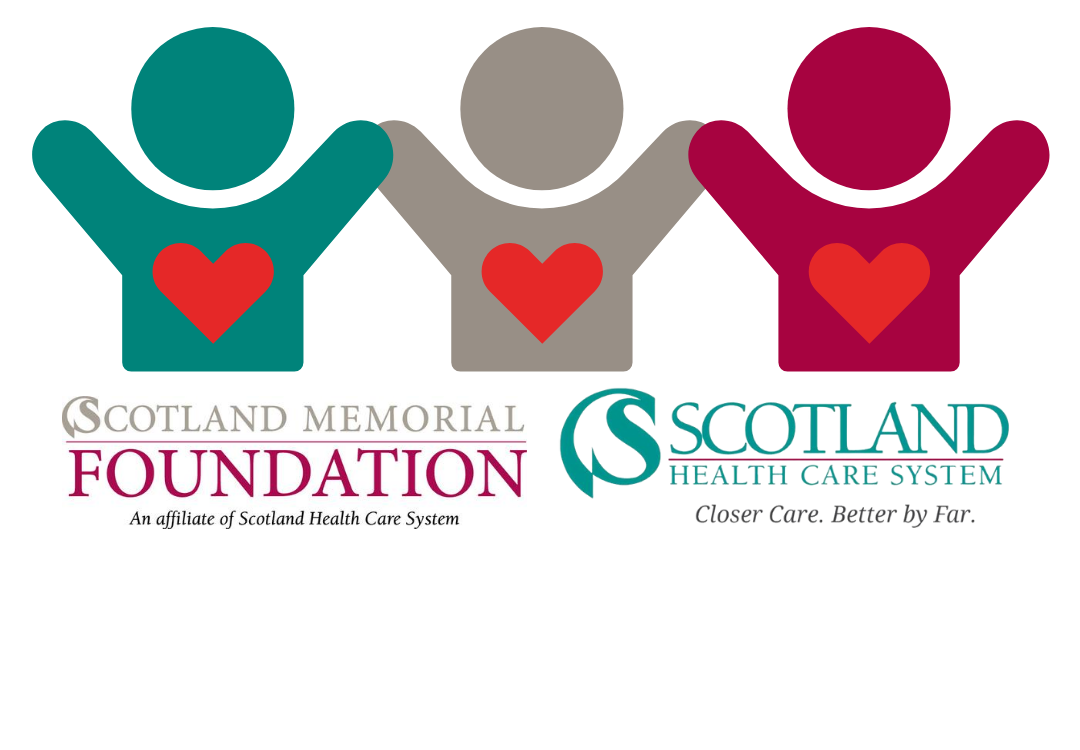 About Scotland Memorial Foundation:
Since 1988 Scotland Memorial Foundation, a 501(c)3 non-profit organization, has served as the provider and custodian of generous gifts and bequests to Scotland Health Care System. The Foundation plays an integral and unique role of support in Scotland Health Care System's mission to provide Safe, High Quality, Compassionate, and Sustainable health care throughout the communities served.
The Foundation is governed by a 25 member volunteer Board of Trustees with individuals representing Scotland, Robeson and Marlboro counties. These dedicated volunteers oversee and participate in the fundraising programs, allocate funds to specific areas of need and support the events and activities of the Foundation.
Generous philanthropic community support enables the Foundation to touch hundreds of people every year by offering programs and services which provide hope, encouragement, and a healthier way of life to friends, family and neighbors in the communities served by Scotland Health Care System. Contributions are not used to subsidize the operating costs of the health care system or pay staff salaries or expenses.
Vision:
The communities served by Scotland Health Care System will experience better health because of the efforts of Scotland Memorial Foundation.
Mission:
Scotland Memorial Foundation provides resources and builds relationships with the communities we serve to improve community health and support Scotland Health Care System as it provides Safe, High quality, Compassionate, and Sustainable health care.